According to reports, Xiaomi founder Lei Jun went to the group headquarters of Shundemei in Guangdong on the 6th, visited He Xiangjian, founder of Midea Group, and Fang Hongbo, chairman and president of Midea Group. The two parties initially reached a cooperation intention, and did not rule out that the US group would introduce Xiaomi as investor.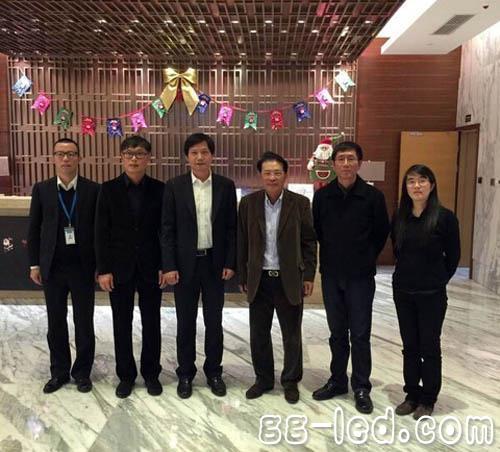 Lei Jun and the founder of the United States, He Xiangjian, and Chairman and President Fang Hongbo and other related parties
Midea Group has announced a temporary suspension of trading on the (8) day. According to the announcement, the company's shares have been suspended since the market opened on December 8, 2014. Yesterday evening announced that it will continue to suspend trading on the 9th, and resume trading after the company disclosed relevant matters.
Regarding market rumors, the relevant responsible persons of Xiaomi Company and Midea Group expressed their ignorance.
It is understood that the cooperation between Midea Group and Xiaomi will be launched around smart appliances. In March of this year, Midea Group announced the implementation of the strategy of "Smart Butler System + M-Smart Interactive Community + M-BOX Management Center", and launched four smart home housekeeping systems for air, nutrition, water health and energy security. There are also rumors in the market that Midea Group will bring WIFI to all air conditioners next year.
In addition to smart home appliances, Midea Group is also testing water and electricity companies to seek the transformation of sales channels. Since the launch of e-commerce products and e-commerce brands in 2008, the group e-commerce company was established this year. According to the official data released by Midea Group, this year's Double 11 and Midea Group's total network sales reached 710 million yuan, a year-on-year increase of 120%.
Some analysts pointed out that if the two sides reach a cooperation, Midea Group will receive Xiaomi's support in smart home appliances and e-commerce, and Xiaomi will use the United States to further extend the product layout to the living room.

Hidden design
One second stretch, free storage

Strong and durable
Aluminum alloy plug, TPE cover

Ultrasonic welding pressure
Close fitting, firm resistance to fall

Strong and durable
Priority TPE
It's hard to break even if you stretch multiple times

Stretching or shrinking only one end can easily to damage the components and cause jamming

No winding
Stretch when used, shrink when not used

Five lengths
Each pause is a length, suitable for multiple occasions

Notice
Both cables are stretched at the same time
Do not stretch unilaterally

Cable Data,Best Data Cable,Data Cable Charger,Data Transfer Cable
Guangzhou HangDeng Tech Co. Ltd , https://www.hangdengtech.com