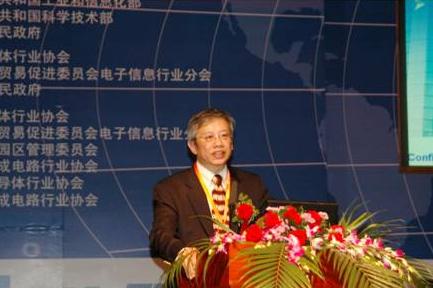 The outstanding SMIC CEO candidates have settled.
On August 5th, the reporter learned from SMIC that the current CEO of Hua Hong NEC, Qiu Ciyun, will succeed Wang Ningguo as the CEO and Executive Director of SMIC.
Qiu Ciyun's appointment means that following the departure of former CEO Wang Ningguo, SMIC's major shareholder, Datang Telecom, won the upper ranking COO Yang's failure to control the company. This is also a time-honored battle for control of SMIC.
Qiu Ciyun, 55, has more than 27 years of experience in the semiconductor industry. Qiu Ciyun graduated from the Electrical Engineering and Computer Science Department in Berkeley, California. He used to work in the Institute of Solid State Technology in Munich, Germany, and joined AT&T Bell Laboratories, Murray Hill, New Jersey, USA, where he became the head of its high-speed electronic R&D department. Subsequently, he joined TSMC and served as a senior director of the factory.
Informed sources said that in 2001, Qiu Ciyun followed Stanley founder Zhang Yijing to establish SMIC as the company's senior vice president of operations, and was once seen as the most important deputy next to Zhang Yujing. However, Qiu left SMIC in 2005 because of disagreement with Zhang on issues such as company operations management.
After leaving SMIC, Qiu Ciyun joined Hua Hong NEC as vice president of operations under the invitation of Wang Ningguo, the former president of Hua Hong NEC (the former CEO of SMIC was dismissed in the context of control). However, due to delays in the construction of Hua Hong NEC's 12-inch semiconductor production line, the major 12-inch line operators including Wang Ningguo and Qiu Ciyun have all left Hua Hong NEC. Qiu Ciyun switched to Silterra, a foundry in Malaysia, as COO, while Wang Ningguo joined SMIC as CEO.
In February 2009, the merger of Hua Hong NEC and Grace Semiconductor was promoted. On this basis, Hua Hong NEC's 12-inch semiconductor production line construction plan was revisited. Qiu Ciyun returned to Hua Hong NEC as the CEO after the invitation of Zhang Wenyi (current chairman of SMIC), the original chairman of Hua Hong Group.
For Qiu Ciyun as the CEO of SMIC, some people in the industry described it as "lucky fortunes." According to this person, first, Qiu, as an early executive who participated in entrepreneurship, had a better understanding of the internal conditions of SMIC. Second, Qiu was very familiar with the semiconductor industry because of his many years of experience. Third, Qiu personally held international ideas and ideas. The work background of the plant may therefore play a role in stabilizing investor sentiment.
However, for Qiu, taking on the important task of SMIC development, the challenge is obvious. After the semi-conductor foundry industry experienced a big spring last year, the industry showed a tightening trend this year. Not long ago, the leading industrial company TSMC had just lowered its capital expenditure, which was a negative warning signal for industrial development.
More crucially, Qiu must quickly resolve the current funding gap of SMIC. According to industry insiders, if the major shareholder, Datang Telecom, does not continue to invest in additional funds, or it cannot introduce external strategic investors in the short term, relying solely on bank loans and national special support funds, SMIC's development will be greatly restricted.
Tengqiang Electronics Co.Ltd , http://www.xingdaele.com