Skyworth i71S II is a flagship box product recently launched by Skyworth Digital. The hardware is equipped with a powerful 64-bit 8-core configuration and is equipped with an Android 5.1 smart TV operating system. It supports 4K decoded output and hard-to-solve mainstream box performance such as H.265. Standard Edition is 1G memory, Jingdong sells for only 359 yuan, mobile phone orders exclusive 299 yuan discounted subscription price, and the beautiful crystal candy is undoubtedly a big eye-catching addition to the hardware configuration.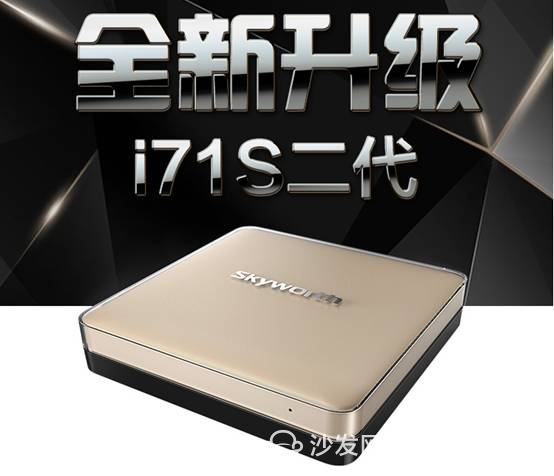 The appearance of the second generation of Skyworth i71S continues the compactness of the first generation of products, the size is only 95x95x21.5mm (a generation of products is 909020mm), about 250g, ushered in a new upgrade in color and materials: the second generation product provides 8 colors for users The selection is aimed at "home coloring". The standard version includes blue, green, silver, black, gold, orange and purple colors. The high-quality version is a rose gold color selection.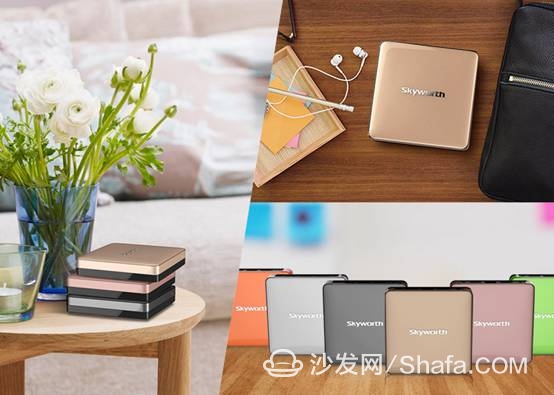 The use of high-quality ABS materials, crystal sugar effect of the double injection molding process, showing a crystal-like crystal clear appearance, with 5 UV scratch protection layer, make up the mirror process nice but easy to scratch.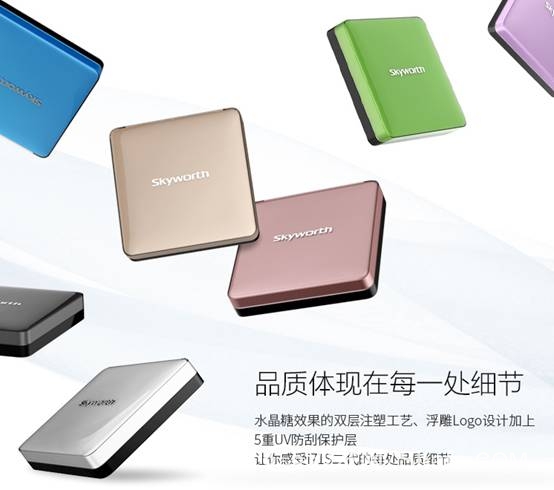 Skyworth i71S second generation top "Skyworth" Logo uses an embossed design, with the UV coating, Logo quite feeling above the suspension box, and the silver color scheme, makes the Logo more metal texture.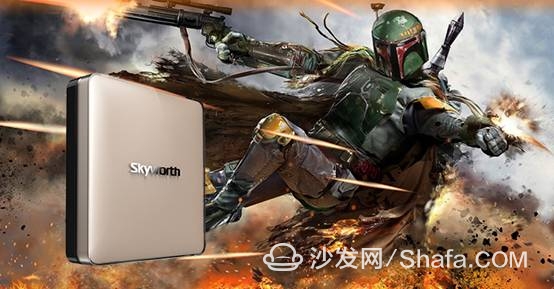 Skyworth i71S second generation interface from left to right in order for high-definition audio, HDMI 2.0, network interface, USB, power, compared to ordinary TV box products, high-definition audio interface is undoubtedly the Skyworth i71S second-generation built-in Texas Instruments DAC The design made by the music processing chip can be output to an active bookshelf box via a 3.5mm audio cable or reproduce the HIFI music enjoyment through the amplifier output to the speaker.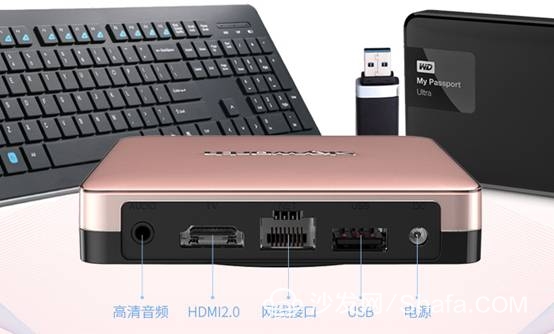 At present, this product has been fully listed in Jingdong, like friends do not miss!
Model: Skyworth i71S II
Price: 299 yuan
Buy Shopping Mall: Jingdong Mall
There are good hardware and display effects, of course, with a rich content resources, the combination of software and hardware can play the greatest value of a TV. In terms of content, it is recommended to install a sofa butler - the sofa butler is a third-party app store designed specifically for smart TVs, Android box users, carefully providing television, box users with high-quality television exclusive version of the application, including with live Or on-demand video and audio and video software, various types of recreational competitive video game software and daily office entertainment management system management tools. Skyworth box i71S II installation method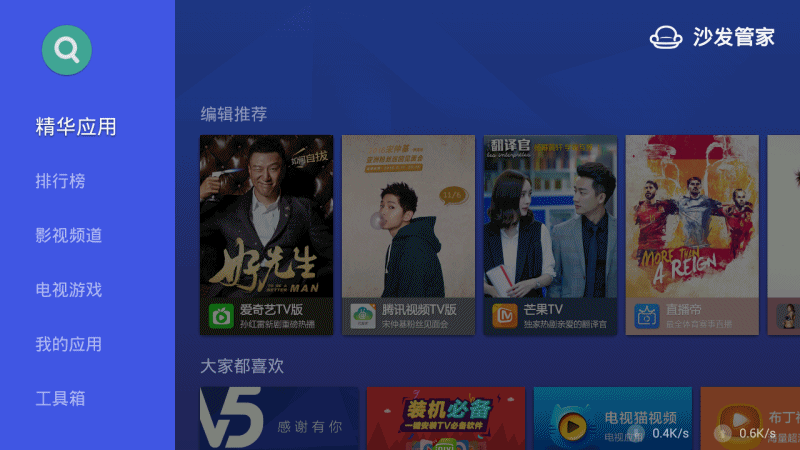 Smart TV/box information can focus on smart TV information network sofa butler (http://), China's influential TV box and smart TV website, providing information, communication, TV boxes, smart TVs, smart TV software, etc. Answering questions.
Assembled cables include many pieces that are manually assembled at the field. In some applications, plastic or metal connectors are the only alternatives. These are custom made assemblies that assure easy installation. Metals or plastic are the widely used materials for assembled cables.

The only difference is that the assembled patch cable with RJ45 and assembly boot, the normal patch cable are with RJ45 and molding.

The assembled patch cable include cat5e patch cable, cat6 patch cable, cat6a patch cable, cat7 patch cable, cat8 patch cable.

The assembly patch cables are grouped together in precisely the required length and orientation in order to make installation easier and quicker.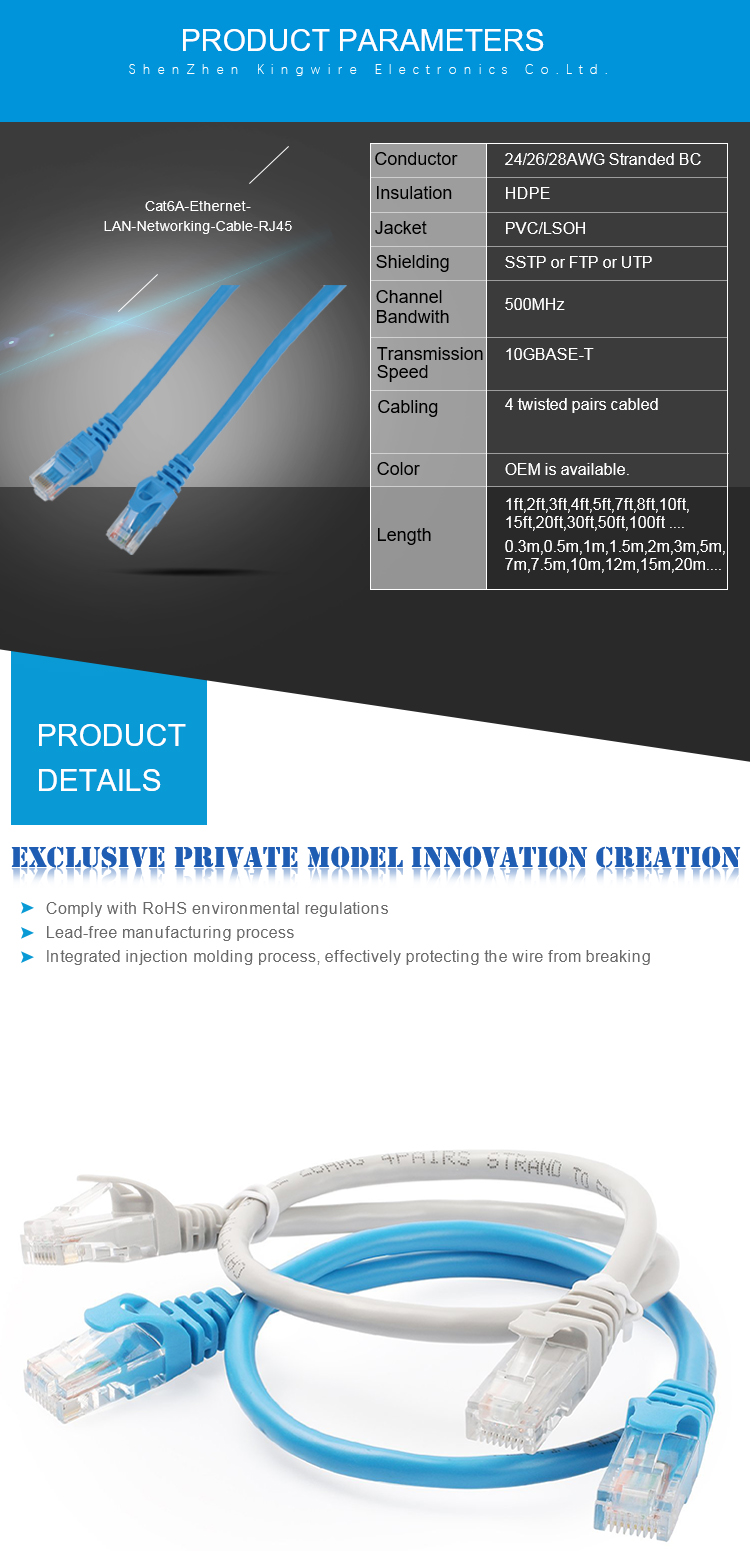 Product Information:
1. Cable type: CAT5E/CAT6/CAT6A/CAT7/CAT8
2. Frequency - 100 MHz~2000MHz
3. Transmission Speed - 1000BASE-TX~40G
4. Available Length - 0.5M~30M or Longer
5. Connectors - RJ45 Plug unshielded
6. Condcutor- 24AWG or 26AWG or 28AWG (America wire gague)
7. Cable Construction - unshielded or shielded
8. Jacket- PVC or LSZH or PE
9. Install - Used outdoor or indoor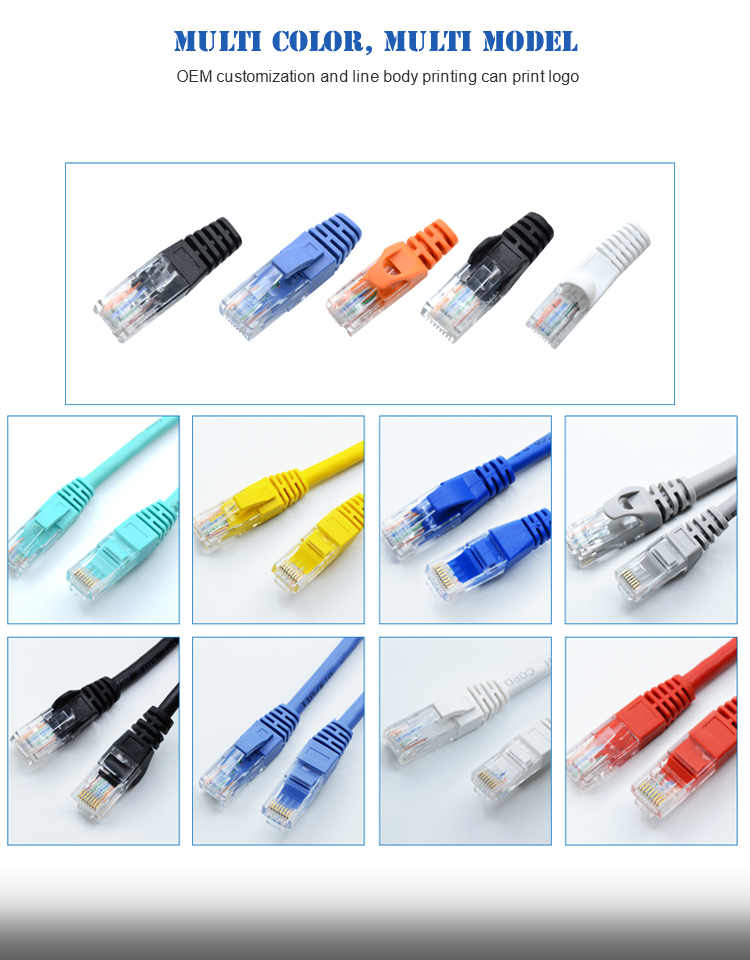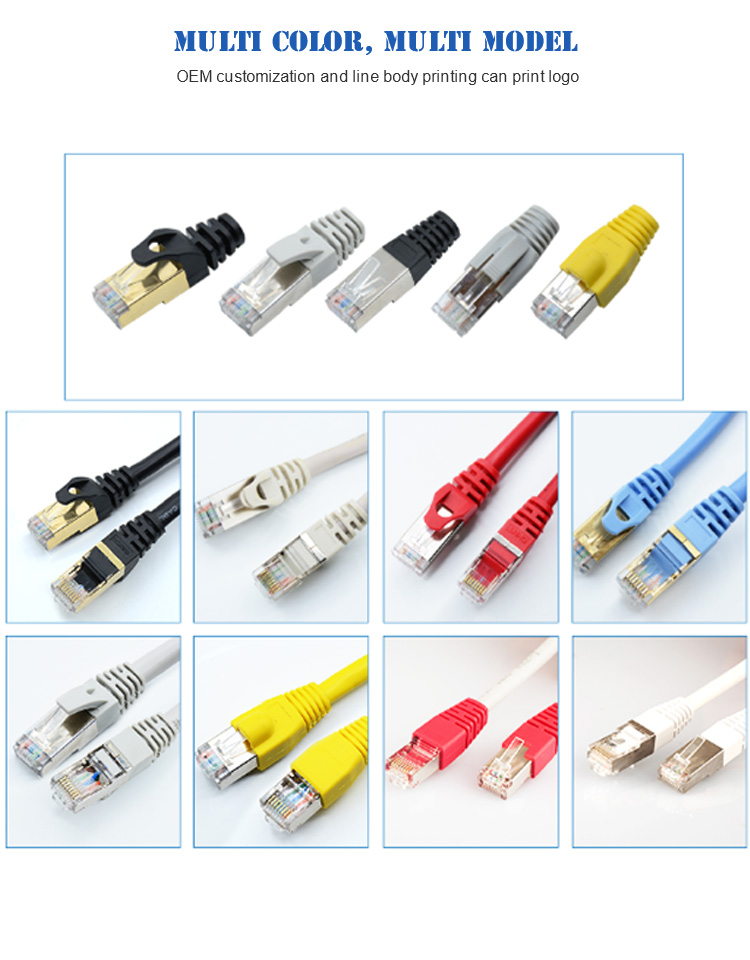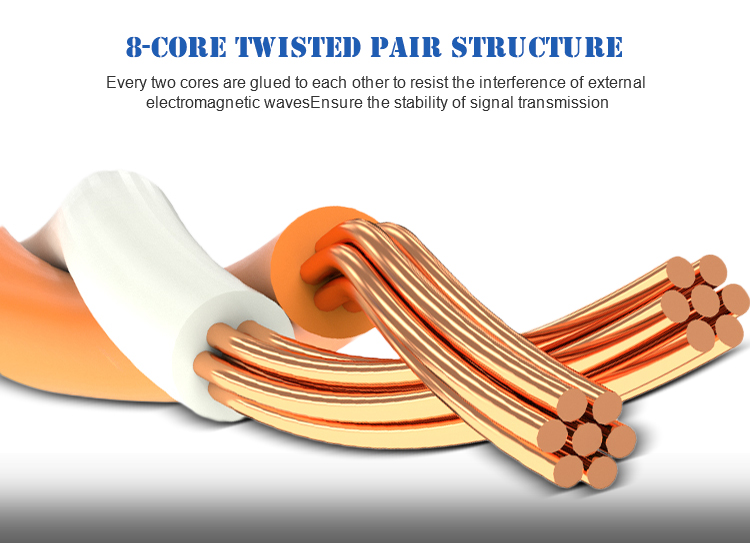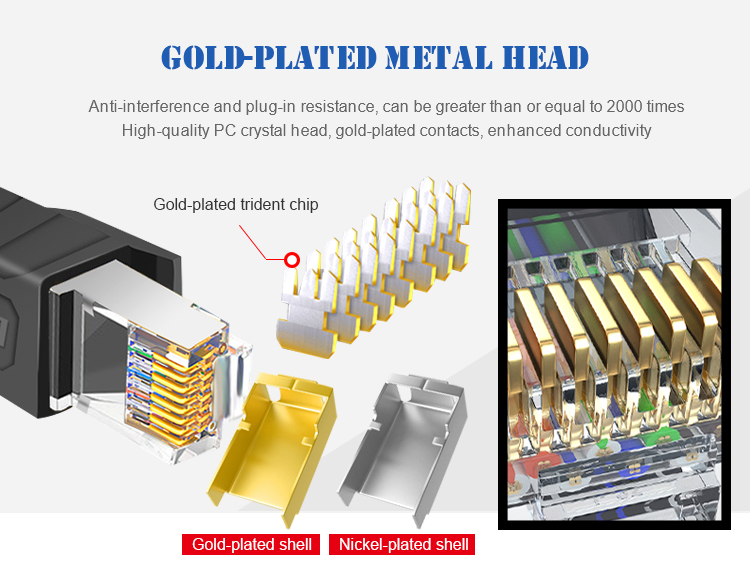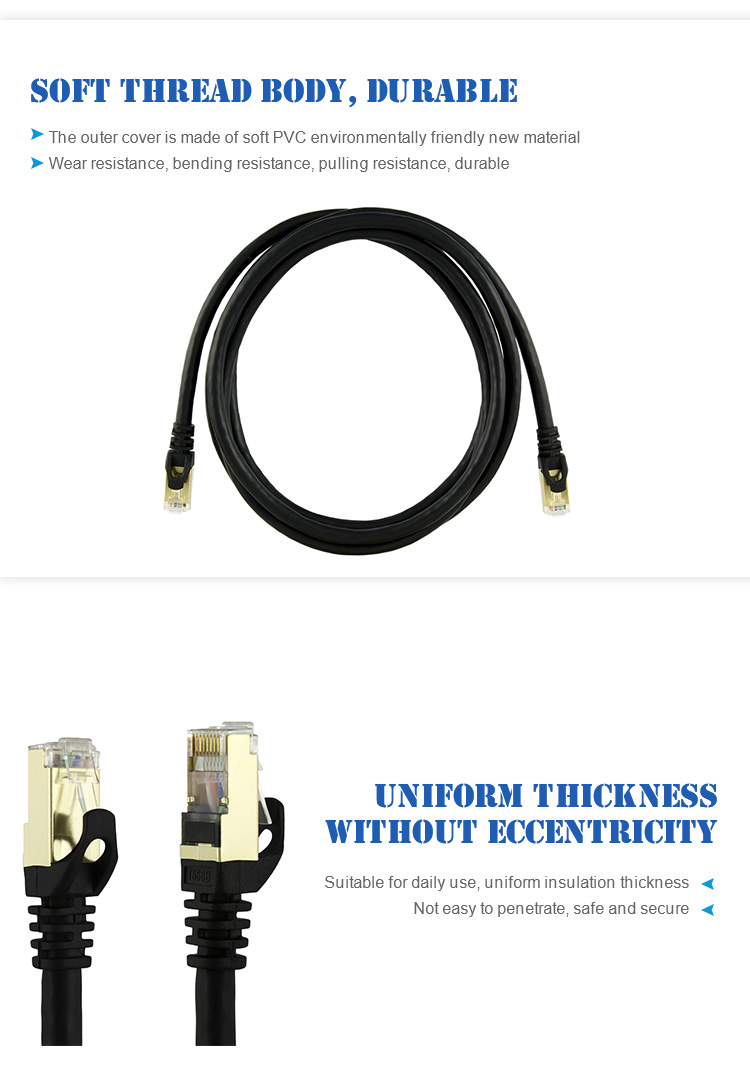 Applications: HP Server, Router switch Lan firewall Modern, Computer mac IP phones TV, Gaming system PS4 PS3 xbox 360 lan network networks networking switch TV ADSL computer laptop netgear TPlink router moderm NAS VoIP phones POE Server media players, PS3 PS4 Xbox360 gaming system.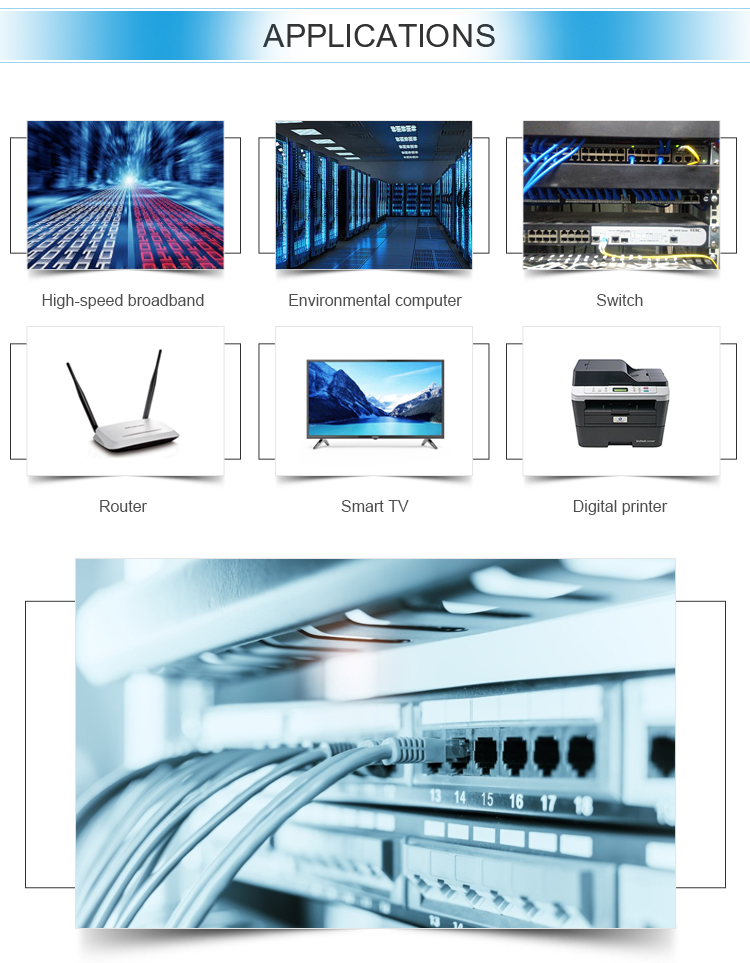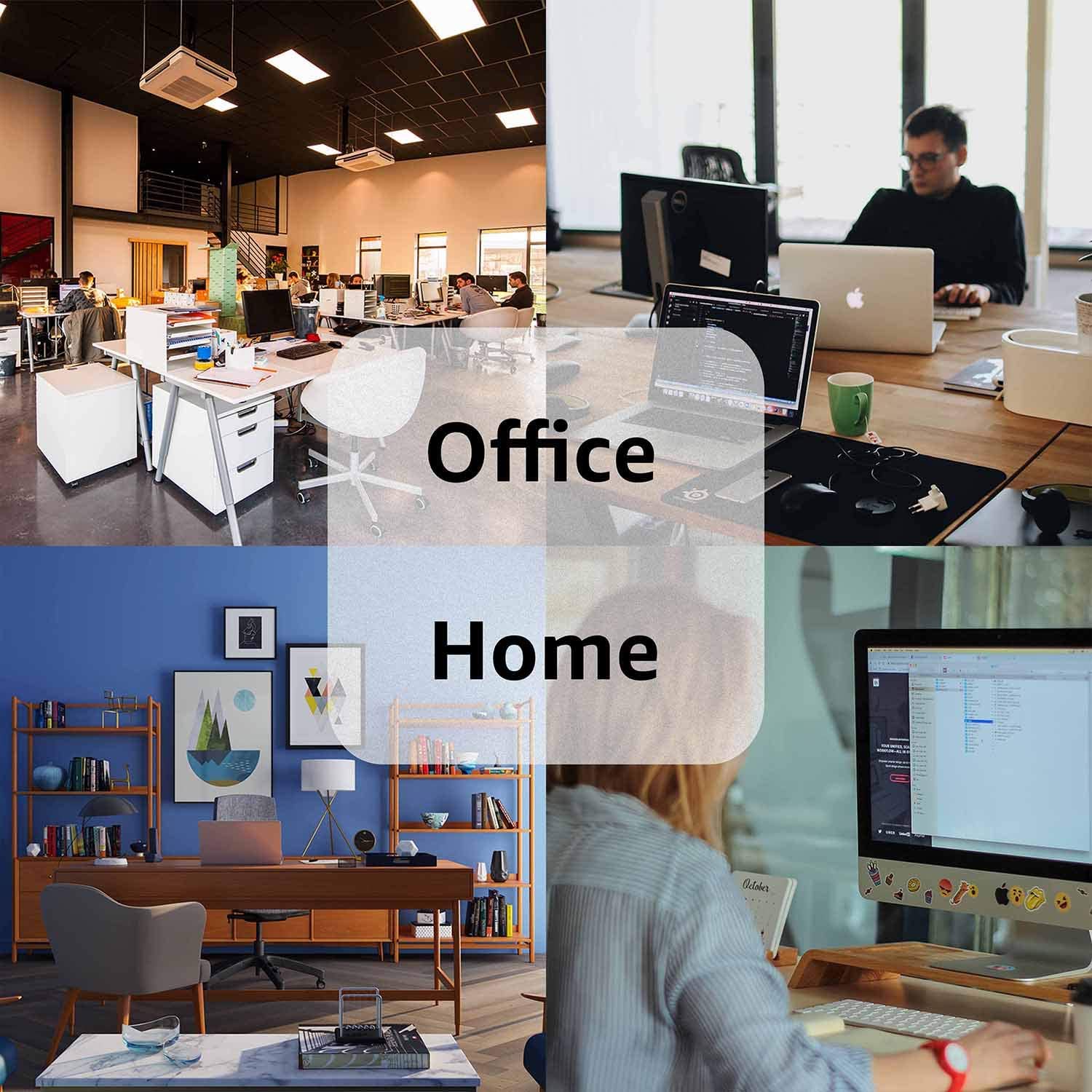 Assembled Patch Cable,Ethernet Cable Assembly,Assembled Cat6 Network Patch Cable,Assembled Cat6 Network Ethernet Patch Cable
Shenzhen Kingwire Electronics Co., Ltd. , https://www.kingwires.com