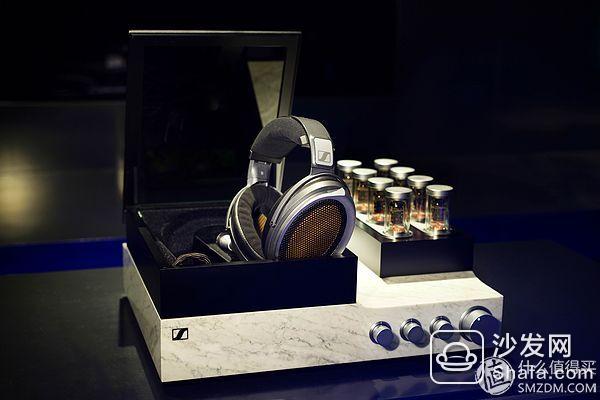 â–² Speaking of the benchmark of the headset, many friends first responded to the big Austrian - Sennheiser's Orpheus HE90, released in 1991, the price of 20Wrmb Senhai super flagship, was once the dream of countless fans. The Olympic Austrian successor HEO was also launched at the end of 2015, priced at 5.5W euros. The Olympic Games and the Olympic Games respectively represent the highest level of the headphones of the same generation and have an unshakable position.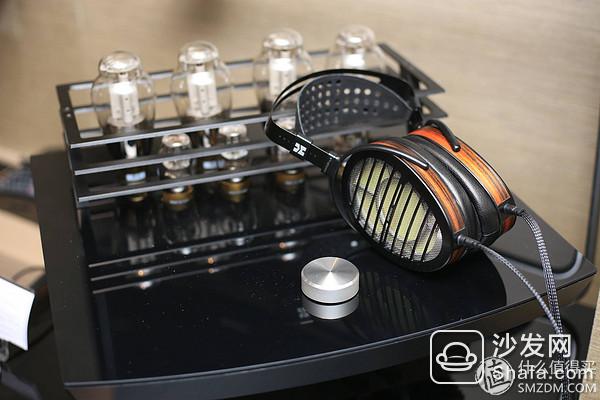 â–² However, a black horse was killed and hifiman released the Shangri-La electrostatic headset set last year. In October, the final price was 5W (the same as the Austrian amp). Obviously it was aimed at the Olympics. The price of Shangri-La caused an uproar. Many netizens felt that rice was crazy. Who would buy it if it was so expensive? Then a bunch of people scolded. In fact, I think this price of the product is not mainly for the sake of selling, more is a display of strength. No matter what level of this product can eventually reach, I think at least domestic companies should dare to challenge the industry leader, and should not dismantle Taiwan. Why is everyone saying good when the Olympics is released, and Shangri-La has a lot of people? I think everyone should also reflect on reflection.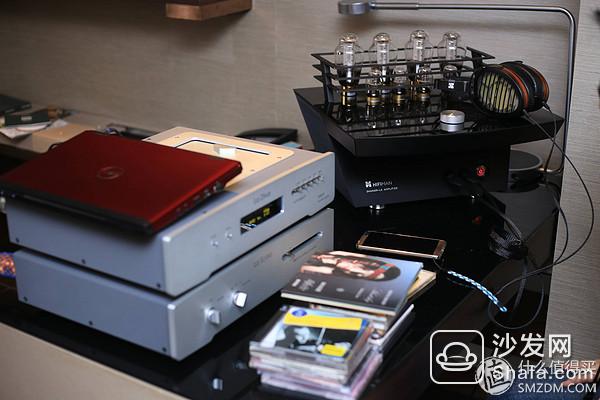 â–² At this time, Shangri-La had just auditioned in Beijing and had the privilege of sharing it with her little friend. This kind of high-end equipment, is a glimpse of a glimpse, mainly to look at the outside, the sound is a simple feeling, after listening to simply say a few words, I put this to the life record category.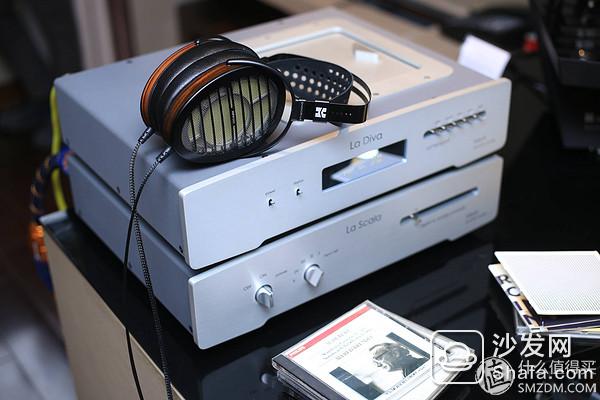 â–² This audition uses a la lava cd turntable + la scala MK3 as a sound source, which adds up to about 12W. Scala MK3 MK2 updated on the basis of the decoders, become more balanced, mk2 version users can pay to upgrade, cost only about 1w, very conscience, I use a small partner mk2 has escalated.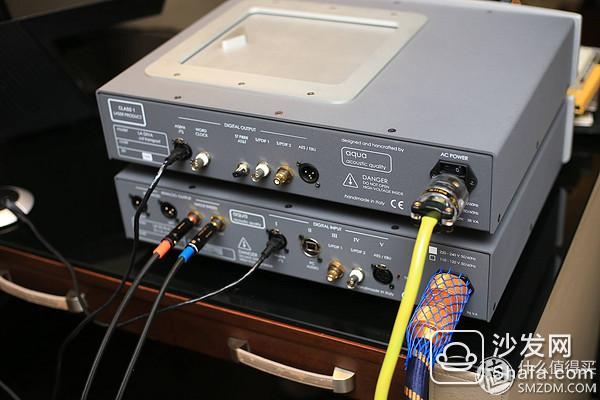 â–²The wire rods are all good. I forgot what the specific model was. However, when I listened to it, I used an ordinary network cable to handle the i2s transmission on the turntable, which seems to have a certain effect on the effect. Later, the replacement of this cable was said to have been quite effective, but I had already gone.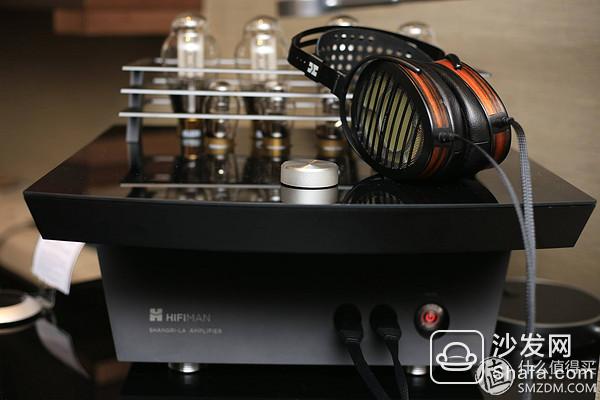 â–² Shangri-La's amp is rather special. The amp is a bit like an aircraft carrier. The top is a large table with a volume knob, a headphone jack, and a power switch at the bottom. This amp has two connectors that can drive two headphones at the same time.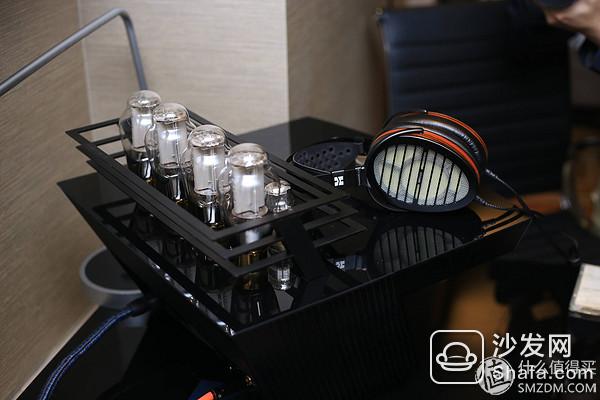 â–²The countertop is made of stone and it has a certain grade. The top is very spacious and you can put two headphones. There is a protective cover outside the bile duct of the headset.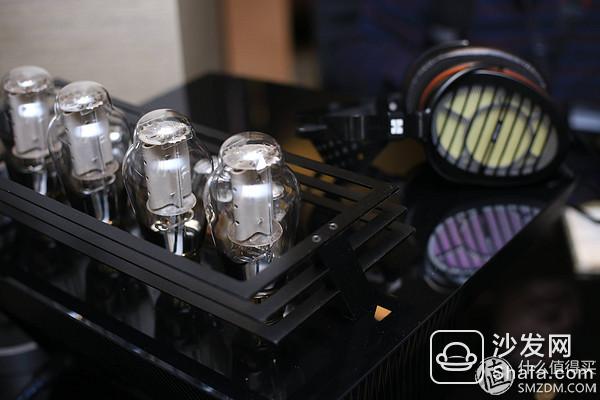 â–² Shangri-La uses eight bile ducts in its amp, of which four are 300 b tubes. Compared to the special production of sublimation e-tubes, the b cell is slightly lower, but it also leaves room for players to toss.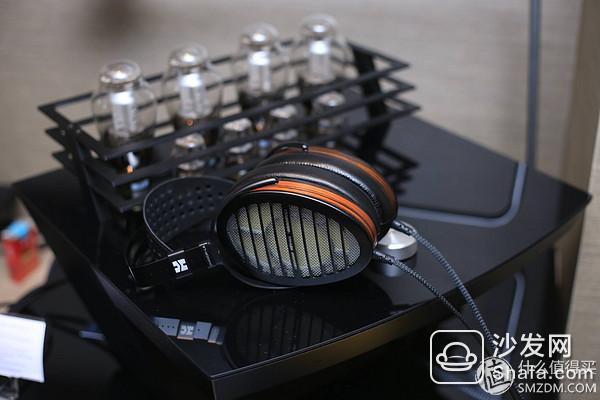 â–² The style of Shangri-La headphones is more like a hybrid of HEK and HE560. The shape of the head beam and headphone unit is more like hek and the color scheme is more like he560.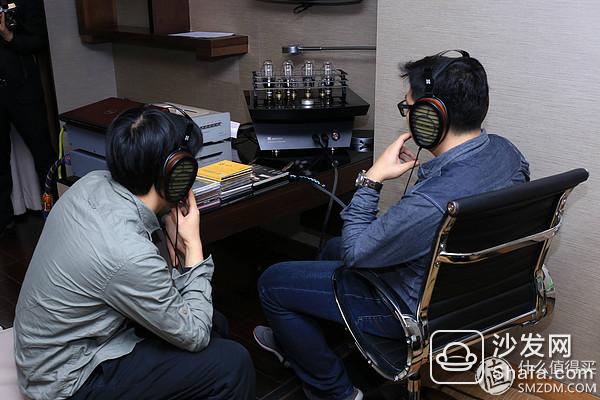 â–² Two headphones are provided for the audition. The tuning of the two headphones is slightly different. One is more open and loose, one voice is more compact, and the individual prefers the previous one. Afterwards, he asked the chief of hifiman Ma. He said that this is intentional. First, it is possible to collect everyone's preferences and feedback. In addition, Shangri-La can also make individual customization adjustments for each user according to the user's preferences and needs.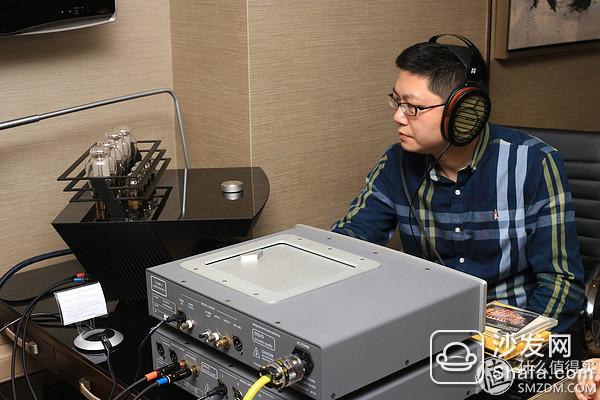 â–² At this time, I listened to Shangri-La. My friend brought a cd and listened to the pianos of 87 Vienna, Bei 9, Agrich and Schubert. How did I come into contact with electrostatic headphones? The experience related to static electricity was only the akg k340, the dharma d1000, and the electrostatic static hybrid headphones, as well as the koss esp950 and stax 007mkI. These two non-mainstream electrostatics, although sounds vary, have The common denominator is that the sound sounds good, but it's not real and unnatural, and it sounds "false." After listening to Shangri-La, the first impression was that the headset was not as static as it was before. The sound was very natural. Secondly, the feeling is great sound field, the sound is very delicate, detail nothing is completed, and the Shangri-La's low-frequency performance is still very good, there is a certain intensity, compared to electrostatic headphones I've heard before is much better. After all, the short listening time is about an hour or so, and the system is not familiar with it. It can only be said that it is a point of view. Listening only expresses personal feelings.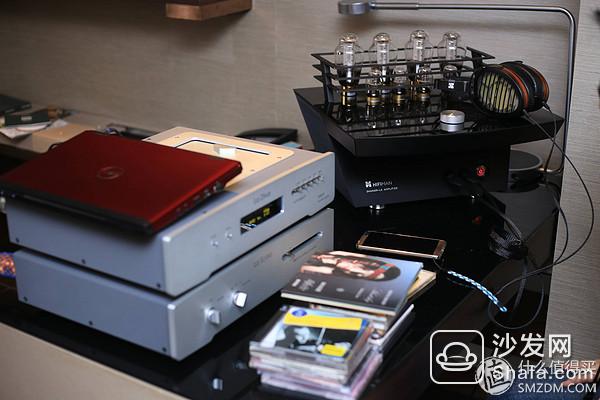 To be honest, the headset is at this price point, and the effect of the display is far greater than that of a commodity. The user who actually buys this product is often not a friend of the feverish circle. Therefore, it is not necessary to criticize the price of the headset. The personality of hifiman's boss is too unassuming, and product pricing, price control, craftsmanship, and customer service also have certain problems, leading to controversy over this brand. But in all fairness, the sound of his high-end products, especially HE6 and HEK, is indeed very good, and his reputation among fans is also very good. The launch of Shangri-La, to a certain extent, demonstrated the strength of his family as a headset manufacturer. In fact, personally feel that it is still worthy of recognition. Maybe this is a thankless task, but domestically-made headset makers can be the first-tier forces to tell the truth. It's quite pleasing. Maybe one day, HiFiman may be able to take over the fallen akg and Sen. The sea and Baia have become one of the pillars of the headset.
Of course, the edge always needs to receive the temper, and the customer service, quality control, and craftsmanship have to be strengthened. Hifiman has a long way to go as a young enterprise. As an old user, he still very much hopes to see this company grow. Better and better.
In addition, the Olympics can also be heard, this is too busy, take the time to go after a year, and then write a sub-Olympic bar.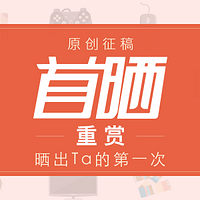 Original topic Call for Papers: # first sun # rewarded call-up orders - drying out Ta for the first time December 2015 30 update: Since we # first sun on # active line received strong support from many value friends, but because # the first sun # the higher threshold, many contributors friends did not add the first sun of the label, in order to thank you for the value of the friends of the first warm sun, we respond to the voice of the activities aimed at splitting the lower threshold of the first sub-site activities # show#! Welcome everyone to share good things that haven't been sunk in this site and provide more shopping references for valued friends! #Original sun original small value | Like 10k Comments 251 Collection 321 View Details
Various products of Mini USB Flash Drive/Micro USB Flash Drive/Small USB Flash Drive, including Mini USB Flash Drives bulk cheap, Mini USB Flash Drive Pen Drive, Mini USB Flash Drives 2.0, Mini USB Flash Drive Metal, Mini USB Flash Drive 16gb, Super Mini USB Flash Drive and so on. Some Mini USB Flash Drives with keychain, keyring, ballring. We also providing product images and basic parameters with each Mini USB Flash Drives Manufacturer and Mini USB Flash Drives;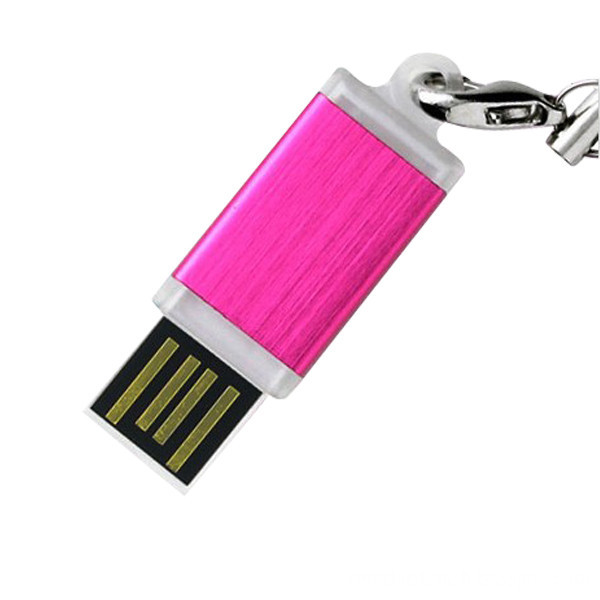 Mini USB Flash Drive is An ideal way to store all your pictures, documents, music and videos. Mini USB Flash Drive Can act as a wonderful gift for your friends and families and A great way to distinguish your masses of USB flash drives from each other as our cute USB come in a variety of variations for every day use.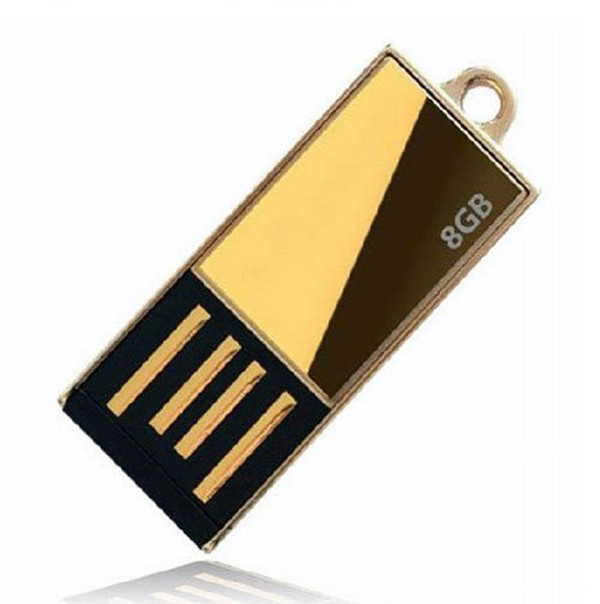 Compatibility: Desktop, Laptop, Macintosh, Tablet, Speakers all with USB1.0 and 2.0.
Operating System : Windows7/Vista/XP/2000/ME/NT/98,Linux (Sometimes incompatible with Mac OS 9.X/Linux2.4)
Fine choice for advertisement allow to print LOGOs and advertisement.
Very Low Power Consumption, durable solid-state storage.
Small and exquisite design brings much convenience.
We are a professional Chinese manufacturer of
Mini USB Flash Drive
s
, and look forward to your cooperation!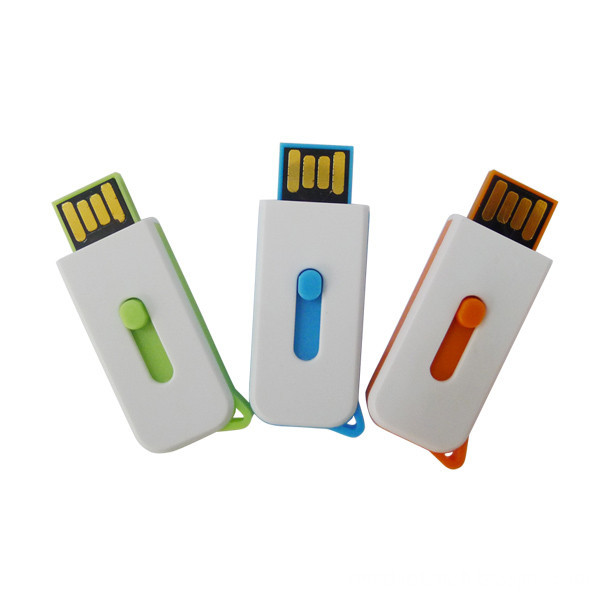 Mini Usb Flash Drive,Oem Mini Usb Flash Drive,Plastic Mini Usb Flash Drive,Colorful Mini Usb Flash Drive
Reteck Electronic Co., Ltd. , https://www.reteck.com