On October 12, Nanda Optoelectronics announced the announcement of the semi-annual equity distribution in 2012. The specific plan is to use the total share capital of Nanda Optoelectronics to be 50.27 million shares, and distribute a cash dividend of RMB 10.00 (including tax) to all shareholders for every 10 shares. Individuals, securities investment funds, QFII, RQFII actually pay 9.00 yuan for every 10 shares; for non-resident enterprises other than QFII and RQFII, Nanda Optoelectronics has not withheld the income tax, and the taxpayer pays at the place where the income is paid).
The target of this distribution is all shareholders of Nanda Optoelectronics registered with China Securities Depository and Clearing Co., Ltd. Shenzhen Branch after the closing of the Shenzhen Stock Exchange on the afternoon of October 19, 2012.
In addition, Nanda Optoelectronics revised the 2012 third quarter results forecast. On August 6, Nanda Optoelectronics announced that it expects the net profit of the company from January to September 2012 to be about 82 million yuan to 96 million yuan. Compared with the net profit of 159.925 million yuan in January-September 2011, it will fall by about 40%. about. On October 12, Nanda Optoelectronics issued a revised announcement stating that the net profit attributable to shareholders of listed companies from January to September 2012 was 74 million yuan - 78 million yuan, down 51.02% - 53.53% over the same period of the previous year. Among them, the impact of non-recurring gains and losses on net profit is 2.8 million yuan - 3.5 million yuan.
For the reasons for the change in performance, Nanda Optoelectronics said that the company's performance forecast on August 6th, the forecasted operating conditions at that time and the macroeconomic situation and the trend of industrial development have produced a certain deviation. However, due to the slower growth of MO source market demand in 2012, market supply increased, and product prices fell more than expected, resulting in a decline in net profit.

Indoor wifi smart sphere lamp,RGB color,Brightness adjustable
Can be used to control the status of the luminaire in three ways.

Control by button

Configure Wi-Fi device control via mobile phone

Voice control through cooperation with third-party voice assistants ECHO and Google Home
The Wi-Fi configuration:
Indicator flashes quickly, according to the EZ configuration method;
Press and hold again for more than 5 seconds while flashing. The indicator flashes slowly and enters the AP configuration state.
If it is not configured within 3 minutes after flashing, the lamp will be cold and cool 50%)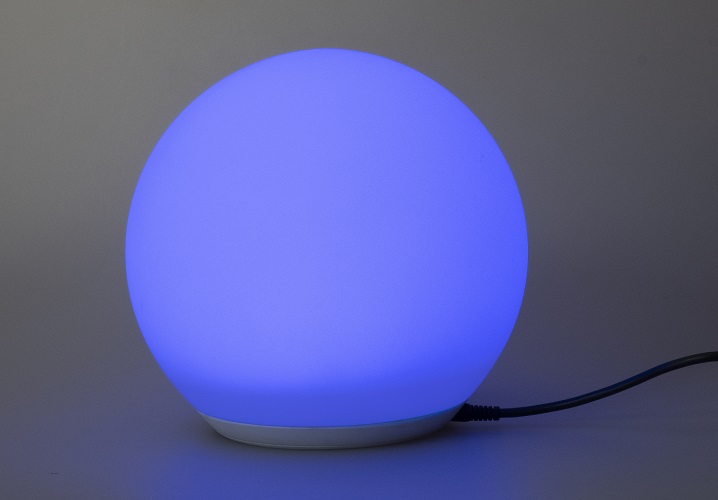 Wifi Swimming Pool Light,Home Decoration, Glass Lamp, Crystal Ball
Changxing Potek Electronics & Technology Co,. Ltd , https://www.cn-envirotech.com