On September 19, 2016, the Ministry of Industry and Information Technology and the National Development and Reform Commission jointly formulated the "Special Action for Innovation and Development of Intelligent Hardware Industry (2016-2018)" to further advance the wearable device industry to the national new economic strategy. Based on this, how should we grasp the changes in the market and the evolution of the industry?
The author received IDC's top 10 predictions for the 2017 wearable device market in China, and is now sharing it with many engineers.
1. The market output value will exceed RMB 26 billion.
China's wearable market will usher in an industry upgrade in 2017. Further improvement in product performance, brand value and application scenarios will lead to rapid growth in market output. IDC predicts that China's wearable device shipments will reach 50 million units in 2017, and the market output value will exceed RMB 26 billion.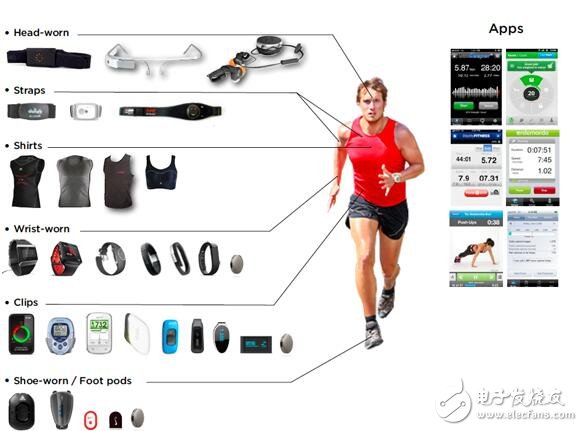 2, smart clothing shipments reached 4 million pieces
With professional sports equipment manufacturers launching smart running shoes with high cost performance, smart clothing will grow at a rapid rate of 179.6% in 2017.
3, wearable devices are more independent
In addition to the stand-alone networked wearable devices represented by children's watches, more smart watch manufacturers will launch products with independent communication network modules in 2017, with an estimated shipment of 17 million units.
4, 4G promote children's watch product upgrade
The simple positioning and calling function will not meet the needs of consumers. In 2017, manufacturers will launch 4G networking products one after another, further enhancing the video call and content downloading of children's watches. Operators will also launch their own branded products and actively promote the next generation of IoT communication technologies such as NB-IoT and eMTC on wearable devices.
5, smart watch manufacturers to the running market
Based on the stability and high viscosity of the running watch crowd, smart watch manufacturers will continue to force the running market in 2017. The smart watch is closer to the stopwatch in terms of appearance and performance, and even a professional running watch.
6, Android will become the first major smart watch operating system
The localization of the operating system of smart watches will help the product to be updated quickly and the user experience, and manufacturers will also launch children's watches equipped with Android system. IDC expects Android to surpass watchOS in 2017 and become the number one smart watch operating system with a 45.7% shipment share.
7. The channel model has further evolved, and the offline channels have sprung up.
As cross-border vendors continue to introduce wearable devices, offline channels will be further extended from digital communication channels to audio-visual channels, trendy fashion terminals, sports category stores, and outlet stores. IDC expects the proportion of offline channels for China's wearable devices to increase to 37% in 2017.
8, curved screen will be applied to large-scale applications on wearable devices
Based on the needs of human body wearing comfort, the application of the curved screen on the wearable device will make the wearing feeling more comfortable. IDC expects that by 2018, curved screens will be applied on a large scale in wearable devices, and the bracelet will become the most widely used product for curved screen applications.
9, identity authentication will become an important function of wearable devices
The portable nature of wearable devices and the uninterrupted data collection will make it an important personal authentication terminal in smart home, consumer and enterprise Internet of Things. IDC predicts that by 2020, identity authentication will replace health monitoring as the most important feature of wearable devices.
10. Information security for wearable devices will become more important
Information security will be a key factor affecting the scale of the wearable device market. IDC expects embedded security and dedicated communication modules to be widely adopted by wearable devices by 2020.
Xiao Jing, IDC China's wearable device market research manager, concluded: "The localization of wearable devices will become more and more important. This is not only due to differences in the living habits of consumers in various countries, but also in the application requirements of enterprises. At the same time, vendors who have mastered core resources in the vertical industry will further integrate technology and platform resources to deepen the application scenarios of wearable devices in the Internet of Things."
Insulated Processed Parts competences well proven in demanding applications requiring dielectric, mechanical and thermal withstand capabilities. Our customized designs fulfill highest expectations in durability, efficiency and reliability. Leading manufacturers and utilities all over the world rely on our products in turbo generators and switchgear (high voltage and low voltage). Industries like railway and aerospace use our competence in supplying the right product at the right time with the right quality.
Our services include the supply of complete insulation kits, packed and ready to use in your assembly line. We support your engineering department with technical expertise in material and process know-how, develop new materials or products, execute tests and offer measurement services.

Insulation Wood Bar,Insulated Processed Parts,Laminated Wood Wire Clips,Cotton Cloth Rod And Nuts
Yingkou Dongyuan Electrical Insulation Board Co.,Ltd , https://www.dy-insulation.com