Before, television companies did not play Internet thinking is behind; at the moment, TV companies do not talk about subversion on the shame of seeing people This is a true portrayal of domestic smart TV industry. After LeTV's first call for subversion, traditional TV manufacturers in their sleep have shouted the slogan of transitioning to the Internet. Under the slogan of singing loudly, they drove the foreign TV brands out of China.
DisplaySearch, a well-known market research agency in the country, released data showing that Samsung Electronics and LG Electronics accounted for almost half of the global TV market in 2014. Among them, Samsung Electronics topped the global sales championship for the ninth consecutive year with a 29.2% share, and the market share was even more than the sum of the super runner-up LG Electronics (16.7%) and third-placed Sony (7.9%).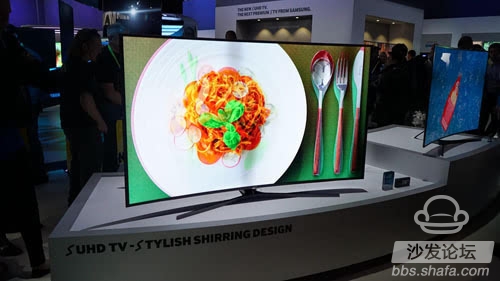 Self-enchanting domestic TV brand
At the beginning of the year, brands such as LeTV, Xiaomi and Hisense all reported on their performances and stated that their market share or number of sales ranked first. In the data of many international agencies, there are no domestic brands in the top three positions. Why is this? Frankly speaking, the reports of LeTV, Xiaomi, and Hisense are not bragging. They are only reports for a certain market segment.
On the whole, domestic TV brands are still in a very weak position. In the field of smart TVs, sales of certain products of Hisense, TCL, Skyworth, and Changhong may be at the top, but sales in the international market are difficult to come by. This point can be seen from the sales volume.
China TCL Group official data show that in 2014, the company sold 177.7747 million LCD TVs (including commercial displays), which fell 2.76% year-on-year. The sales volume of TCL intelligent network TV was 5.645425 million units, accounting for 32% of the company's total TV sales in 2014. According to third-party statistics, China Hisense's global LCD TV shipments in 2014 are expected to be around 11.5 million units.
South Korea's Samsung Electronics' official financial report showed that 51 million LCD TVs were sold in 2014. In South Korea's LG Electronics, a third-party agency estimated that LG TV's total global LCD TV shipments in 2014 was around 32 million units.
From the data point of view, sales of Korean television products represented by Samsung and LG accounted for more than half of global television. What is gratifying is that domestic TV brands have successfully defeated Japanese brands. According to official data from Japan's Matsushita, Sharp, Toshiba and Sony, the sales of LCD TVs were all around 7 million units in 2014. Panasonic TV sales did not include Sanyo brand TV sales.
In the past year, domestic TV brands have achieved certain results. However, there is still a large gap between market share and Samsung and LG, and it is not only Ah Q's spirit but the typical narcissism.
Domestic TV technology "hard" is in urgent need of breakthrough
Strictly speaking, Japanese TV brands have been beaten, not because of domestically produced TV brands but themselves. The over-optimistic estimate of the 3D technology outlook has caused Japanese TV brands to fall. At the same time, Korean companies represented by Samsung and LG did not invest too much in 3D display technology, but switched to 4K TVs and curved TVs. Japanese TV brands' error in TV development technology is an opportunity for domestic TV brands to overtake.
Although domestic TV brands have already surpassed Japanese brands, Samsung and LG, the two Korean TV brands, are two mountains on the way forward of domestic TV brands, and they are two difficult mountains to cross. For a long time, the core technology of LCD TVs has been in the hands of Japanese and South Korean companies, from LCD panels, to display modules, and panel technology. This is also a "hard injury" of domestic TV brands.
From the CRT to the PDP, to the LCD/LED, and the trendiest curved screen technology at the moment, the core technology of TV is controlled by foreign TV brands. Therefore, the rise of domestic TV brands depends on smart, dual-core, quad-core and other marketing vocabularies, rather than relying on core technologies. The Korean television brands such as Samsung and LG rely on core technologies.
In recent years, 3D, 2K, and 4K TVs that consumers perceive are screen technologies. At this year's Home Appliances Expo, Samsung revealed a 78-inch surface SUHD TV, or 4K TV. It is reported that Samsung's SUHD screen uses Samsung's latest patented technology, environmental protection nano crystals and intelligent SUHD re-mastering image quality engine, made breakthrough progress in contrast, brightness, color reproduction, details, etc., resulting in a full range of excellent image quality. Experience.
In addition to the screen equipped with the latest technology, Samsung also embedded a self-developed system Tizen operating system in a 78-inch curved TV. In addition to the basic functions of a smart TV, it also has a "wireless IGRS" sharing function and "fast speed superior enjoyment" function.
Samsung's rival, LG, was naturally unwilling to leave it alone. It released a 77-inch curved TV and used its own proprietary OLED screen technology. It also supported 4K. In terms of display technology, LG's dominant OLED screen technology also has revolutionary progress in terms of picture contrast and detail presentation. At the software level, LG Surface TV is equipped with its own WebOS system. The same 4K screen display technology, Samsung and LG are taking two completely different roads.
Two Korean companies use their own screen display technology, while domestic TV brands are using two Korean companies' display technologies. According to media reports, the curved screen TV released by Skyworth at the end of last year used an LG Disply 4-color 4K Air panel and was equipped with 64-bit TV running chip SOC64 with proprietary intellectual property rights. Compared with Korean or Japanese TV brands, domestic TV brands are more like an assembly worker.
It is undeniable that Internet TVs represented by LeTV and Xiaomi have set off a smart TV storm, but there is a big gap between sales and traditional TV brands. In the past year, LeTV and Xiaomi have sold less than 2 million units, and Japanese brands of less than declining scale have demonstrated that it is difficult to support the future of domestic TV brands solely through marketing. The fact that Samsung and LG are leading in the market tells us that the domestic TV brands must break through the "hard" injury of technology and have a future. Otherwise, the present goodness is just a flash in the pan.
In fact, any industry is the same, relying on marketing alone is difficult to succeed, this point of the domestic mobile phone brand more profound lessons. More than a decade ago, with low-cost advantages, domestic mobile phone brands beat Nokia, Samsung, Motorola and other international brands at one go. After a brief glory, domestic mobile phone brands were again surrounded by international brands. In the field of television, domestic brands rely on marketing practices that are more similar to the bandit traps. This approach can achieve some achievements, but it is difficult to become the atmosphere. Therefore, if domestic TVs are to be truly subversive, they still have to use less gas and more courage. After all, independent research and development is the king of breakthroughs.
This content is copyrighted exclusively by SofaNet. Welcome manufacturers to further exchanges and cooperation with us to create more in-depth product reports. contact us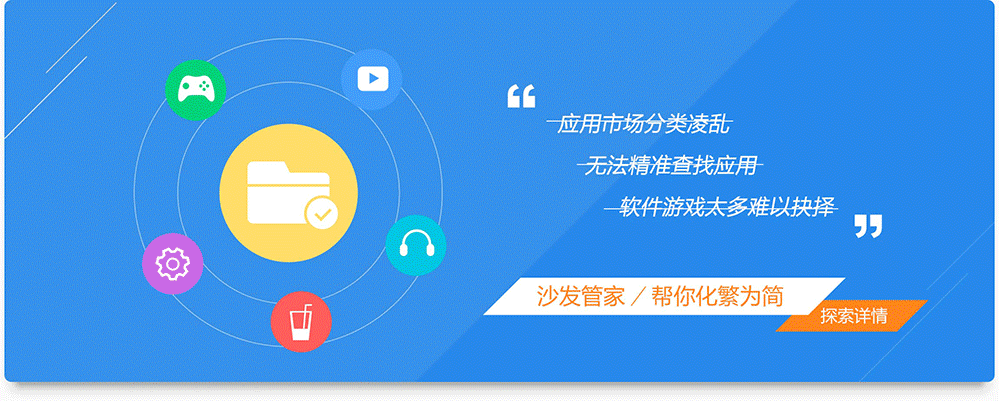 Smart TV box recommended to install sofa butler, download address: http://app.shafa.com/
Sofa Net is an Internet technology company specializing in smart TVs and boxes. It owns popular products such as sofa butlers, sofa tables, and sofa forums. It has been committed to providing high quality application resources for smart TV and TV box users and active community exchanges. And authoritative evaluation of smart TV products.
These colorful gift are used to decorate your Christmas tree. They are very beautiful.Even as an outdoor decoration these set will make a good impression. with pine needle, berry, vivid color and realistic appearance, the artificial pine pick can well satisfy your pursuit of beauty and decorative needs, easily highlight festival and Christmas atmosphere. Decorative range:used to decorate hotels, restaurants, cafes, office buildings, family gardens, etc
Simple Christmas Crafts,Christmas Paper Crafts,Great Christmas Gifts,Presents For Teenage Girls
DONGGUAN JIANXING LIGHTING ELECTRIC APPLIANCES CO., LTD , https://www.rslightstring.com