Processing Technology:
Electrolytic Foil
Insulation Materials:
Organic Resin
Base Material/ Dielectric:
Sy, Kb, Iteq, Isola, Rogers
Surface Treatment:
Immersion Gold
Hole to Pad:
Less Than 0.10mm
Hole Copper Thickness:
20um
Transport Package:
Inner; Vacuum Packing; Dry Packing out Packing
Specification:
147.36mm*92.42mm
Welcome to LEFANG Electronics
 
LEFANG is an professional PCB Board Manufacturer since 1999, owns 3 modern Printed Circuit Board factories in Guangdong, China. With over 18 years experience, we offer OEM & ODM PCB Layout, PCB Design, PCB manufacturing, PCB Assembly and PCB Clone in single-sided PCB Board, double-sided PCB and Multilayer Printed Circuit Board service to our customers, with total production capacity of 290,000 sqm/month.
Our One-Stop Service for PCB & PCB Assembly manufacturing
:
  1. Quick Quotation - Competitive factory direct price is always offered
  2. Free Sample - Sample for free before mass production
  3. Quality Control - Complete test procedure is necessary
  4. On Time Delivery - Customize the logistics plan according to customer's requirement
  5. After-sale Service - Reply to the claim within 24 hours to make sure our customer's manufacturing
How to get quick quotation?
Step 1. Please send us Gerber file with these format: .CAD/ .Gerber/ .PCB / .DXP/ .P-CAD, etc;
Step 2. Also please provide us the below details for quick quotation:
    a) Board material: Fr-4/ CEM-1/ CEM-3/ SY/ KB/ Rogers/High Tg/ copper based/ aluminum based, etc;
    b) Board thickness: 0.1-6.0mm;
    c) Copper thickness: 0.05 Oz-8Oz (17um-288um)
    d) Surface Treatment: OSP/ ENIG/ HASL/ Lead Free HASL/ Immersion Tin/ Immersion Sin
    e) Color of solder mask and silk print: Green/ red/ blue/ black/ white/ yellow
    f)  Board size and quantity
    g) BOM(Bill of Materials) list if PCB Assembly
P.S. If you don't have Gerber file, please provide us the imfomation as step 2 or send your PCB Board to us for clone.
Product Show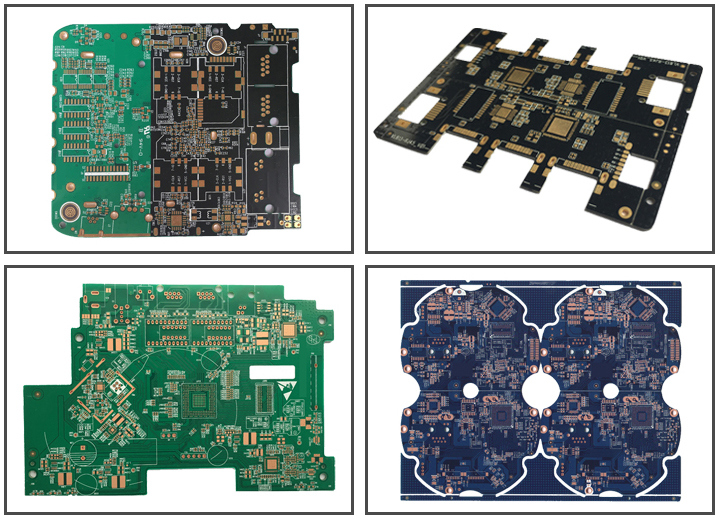 Factory & Equipments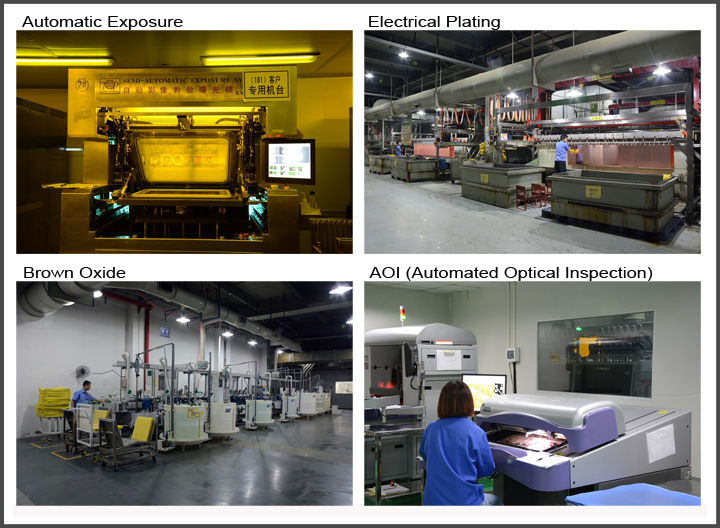 FAQ (Frequently Asked Questions):
Q: Why we can trust your products?
A: What LEFANG's vision is to Make Our Customer's Products Better, so we try our best to fulfill the quality control system andenvironmental management system. Our approved certification including ISO9001:2008, ISO14001:2004, ISO/TS16949:2009, OHSAS18000, UL, RoHS, QC080000, CQC.
Q: What's your Lead Time?
A: The below lead time for your reference:Â 
Layer count

Sample lead time/workday

Batch lead time/workday

1-2L

2

6

4L

5

8

6L

5

9

8L

6

10

10L

8

10

12L

8

12

14L

10

15

16L

10

18

18-40L

Up to difficulty, at least 18 for sample, 24 for batch

HDI, Blind/Buried Hole PCB

Regular Lead Time + 3 workdays

Q: What's your Technical Capabilities?
A:Â To pursue the zero technical issue, we have employed 70 professional engineers to ensure our high quality products. And our technical capacities are as below:
| | |
| --- | --- |
| Item | Details |
| Max layer count | 20L |
| Max board thickness | 6.0mm |
| Max aspect ratio | 10:1 |
| Max copper thickness | 6OZ |
| Max dimension | 600x700mm |
| Min thickness of 4 layers PCB | 0.4mm |
| Min hole/ pad | 0.15/0.35mm |
| Hole location accuracy | +/-0.05mm |
| PTH hole tolerance | +/-0.05mm |
| Min line width and line space | 0.065/0.065mm |
| Surface treatment | HASL/HASL lead free, OSP, Immersion gold/silver/tin, gold plating (hard gold and soft gold), silver plating, tin plating, platinum plating, carbon ink, and ENEPIG(electroless nickel - electroless palladium - immersion gold) |
Q: What kinds of test function will be offered?
A: To make sure the production quality, we offer the below testing procedure to guarantee every piece of product:
1) AOI (Automated Optical Inspection)
2) Automatic short-circuit testing
3) RoHS detector
4) Dielectric tester
5) Impedance control
6) Metallographic microscope
7) Fly probe/ fixture mold
8) Visual inspection
Q: What kinds of quality Raw Materials will be used?


A: We use top raw materials as below, ensuring product quality from the source.
Board Brand: ITEQ, SY,KB, Isola, Rogers, Arlon, Nelco, Taconic, Hitachi, etc
Potion: Rohm&Haas, Atotech, Umicore
Printing Ink: Taiyo, Rongda
Dry Film: Asahi, Dupont, Etertec
Q: Can we have a factory tour?
A: Welcome to visit our factory in Guangdong! Please inform us at least a week in advance, so that we could arrange the schedule for you.
Q: How to get the free sample?
A: Please send us the Gerber file and the necessary data information for PCB prototype. Once you make an mass order, the sample fee will be deducted from the total balance.
Q: Could we choose the shipment way we prefect?
A:Â Sure you can. We have long-term cooperation with DHL, FEDEX, TNT and UPS. If some specific request, please let us know.
 
Now send your inquiry to us,
and you will be replied within 8 hours.



Win-win

cooperation, we pursue

!
 
Experts keep working hard and provide this Garden Light in the market in proper safe packing. These lights are made of damage free parts.
Backed by a team of knowledgeable professionals, we are an identified firm in the market for providing an extensive range of Garden Light.
Keeping in mind the requirements of customers, we are engrossed in providing Garden Lights. These lights are developed with the help of modern machinery and technology to ensure no scope for defects.
Garden Light
Garden Light,Solar Led Garden Light,Solar Lawn Garden Light,Decorative Garden Light
Yangzhou Delight Eco Energy Supplies Co., Ltd. , http://www.cndelight.com